Ny kampanj på Cisco DataCenter
Cisco Unified Data Center Training
Boka en Cisco Data Center Training innan den 17 maj och få en voucher på tillhörande certifiering eller en voucher på Amazon värd SEK 750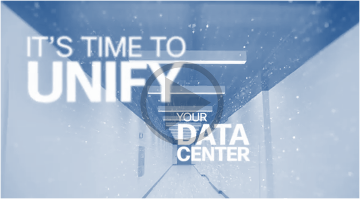 Learn how to unify compute, storage, networking, virtualization, and management into a single platform. The result is operational simplicity and business agility - essential for cloud computing and deploying IT as a service.
Book one of the Cisco Data Center courses listed below and receive the corresponding exam voucher or a SEK 750 Amazon voucher free of cost! The promotion can even be combined with other discount agreements! *

Cisco Unified Computing

Cisco Unified Fabric

Configuring Cisco Nexus Switches
* Disclaimer
Our data center promotion is only valid for single-seat bookings for the events listed above. The trainings have to be booked via Fast Lane directly. The promotion is valid from the 17th February 2014. You will receive the voucher after the course payment. General Terms & Conditions apply.
100% Startgaranti
Startgaranti som planeringsverktyg


Vi har under senaste året arbetat hårt för att snabbt kunna startgarantera våra kurser. - Begreppet startgaranti kom som svar på frågan om kursen kommer att gå. Frågan kommer beroendepå att vi arbetar med B2B och våra kunder måste kunna planera utbildningsinsatserna. En avbokad kurs kan göra att planeringen inför en kundleverans spricker, att en konsult står utan jobb en vecka eller att en tekniker helt enkelt inte hinner ta in den nya kompetens hen behöver.
Detta är en återkommande situation då vi lever i ett teknikområde i ständig utveckling och tidvis en mycket snabb sådan. Då blir planering och genomförande av kompetensutveckling en central del för att kunna leverera installationer, kunna rationalisera processer eller kunna skapa kundnytta.
Därför försöker vi på alla sätt och med alla medel att vara en pålitlig del i våra kunders process för sin ständiga utveckling.
Ni kan hjälpa oss genom att boka er och kommunicera ert intresse för en viss utbildning och hur många ni behöver kompetensutveckla.
Vi kan hjälpa er med att startgarantera kurserna eller med att skapa en företagsanpassad kurs. I båda fallen vet ni när er personal är borta från produktionen och kan bygga en back-up plan.
Besök sidan med våra kurser med Startgaranti
Kompetenskort
Med våra Kompetenskort spar ni pengar på kursavgifterna. Ni kan använda kortet för att öka hela företagets kompetens.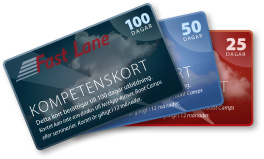 Kompetenskorten finns i tre storlekar, 25 dagar, 50 dagar och 100 dagar. Varje gång någon på företaget går en kurs drar vi av det antal dagar kursen är på. Kortet kan användas i ett år efter inköpsdatum. Du sparar upp till 20% av kursavgiften.
PRIS 25 DAGAR: 117.500 SEK
PRIS 50 DAGAR: 225.000 SEK
PRIS 100 DAGAR: 429.000 SEK

Ladda hem det kompletta erbjudandet.
Kontakta vår säljavdelning för mer info